About Us
Ever since Sir Cliff Richard drove a red London Double Decker Bus to Athens in the famous film 'Summer Holiday." Members of the public have longed to live the dream to live and work on a double decker bus.
Here at I want a double decker we can make your dream come true. We have sold hundreds of buses worldwide to eager customers who have transformed the vehicles into fabulous places to live and run their business. 
Some of our creative customers have even made the big screen, featuring on some of the UK's biggest shows including; Channel 4's Amazing Spaces, CBBC's Dengineers and ITV's Hidden Restaurants. Not only this, if you are an avid soap fan, you will have likely come across some of our buses on Coronation Street and Eastenders.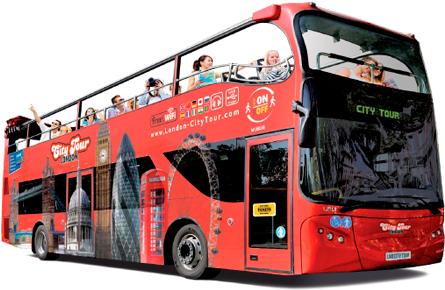 What can you do with a bus?
For many of our customers, the buses have become fulltime living accommodation, this is certainly the case for Ellie Bamer-Bank on Amazing Spaces. Some people also use them for Glamping trips, really making an entrance on campsites across the country. 
Double Decker Buses, both in the UK and across the world have been renovated for business purposes. You'll likely see a bus converted into a café or bar at a festival or party however, we are now seeing more buses being used as play facilities for children, mobile beauty parlours and hairdressers. We've also seen them become fruit and veg stalls as well as a place for those in local community to use a mobile library or health service. This list that Double Deckers are being made into is endless, there's so many exciting opportunities when purchasing a Double Decker Bus.
Did you know?
We can supply a bus from as little as £3000 for a static unit, £4000 for a running bus and £6000 for a bus with a new MOT that will be driven directly to you.
With over 35 years of expertise and knowledge we can advise on repaints, insurance licensing, servicing and storage. Any questions you have will nearly always have an answer for it.
We are based in Cheshire and deliver worldwide. In the last 12 months, we have shipped as far away as South Africa, Japan and Australia but regular deal with European countries and those in the far East. There is no language barrier as we communicate through friends and colleagues or we utilise the translation programme online.
Location
We are close to Liverpool airport and the fantastic Mersey Gateway bridge and only 20 minutes from Manchester airport.
Because of this, we are happy to collect you from either airport of the nearby railway stations of Runcorn and Warrington.
Hotels around the area start from approximately £40 in the Campanile in Runcorn, the Daresbury Park Hotel or if you wish to spend that bit extra, the Holiday Inn at Beechwood.
If you wish to speak to other people who have purchased a bus from us, we would gladly put you in touch with them to tell you about their experience with us.
To find out more information please do not hesitate to contact us, we are open 7 days a week and are happy to arrange an appointment to show you what we currently have available on site.